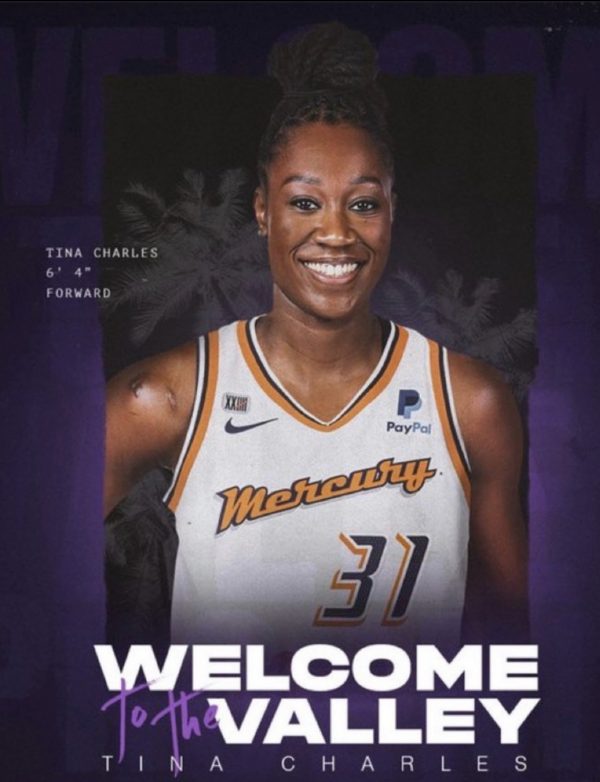 Tina Charles, Phoenix Mercury Star and Olympian invites you to take the Rebound Challenge!
Why? She's dedicated to placing a minimum of 100 automatic external defibrillators (AED) throughout the United States each year. Nearly 390,000 out-of-hospital sudden cardiac arrests (SCA) occur annually. Having an automatic external defibrillators (AED) close by can mean the difference between life and death for a victim of SCA.
Hopey's Heart Foundation is committed to improving the health of student and amateur athletes by providing health education, CPR training and lifesaving AEDs in schools, community and recreational centers. To date, Hopey's Heart has placed over 400 AEDs.
Join Tina and help increase the amount of lifesaving AEDs placed nationally, by making a match contribution for every rebound made this season. It's as easy as 1, 2, 3!
Complete Payment Information
Your card will be processed in the month of September, at the end of the regular season.
For more information please contact Hopey's Heart Foundation at:
Email:
info@hopeysheart.org