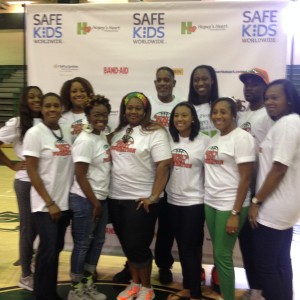 On Saturday March 8, 2014, at Charles Flanagan High School in Pembroke Pines, Florida, Safe Kids Worldwide partnered with WNBA All-Star Tina Charles and her Hopey's Heart Foundation to host another Safe Kids Sports Clinic. More than 300 local youth athletes, coaches and parents attended to learn about sports safety issues such as concussions, overuse injuries, the importance of pre-participation exams and being prepared with CPR, first aid and AEDs (Automated External Defibrillators).
"Hopey's Day" was proclaimed on March 8th, 2014 in Pembroke Pines, Florida in honor of Maureen "Hopey" Vaz, who died of multiple organ failure on March 9th, 2013. The event, held at Charles Flanagan High School, where Vaz's son attended, Chris Vaz, allowed participants to go through a series of 10-minute sessions that focused on key areas of sports injury prevention.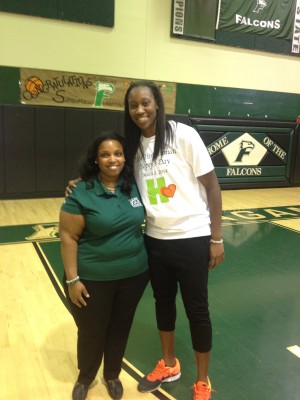 Hopey's Day also included "Hopey's Challenge," involving a 3pt contest for 6 of the participants. Each athlete received an autographed postcard from Tina Charles that had sports safety tips from Safe Kids Worldwide on the back. At the end, Heartsmart and SafeKids Worldwide surprisingly donated 47 AEDs to Hopey's Heart Foundation to achieve its goal of reaching 100 recipients each year. Hopey's Heart Foundation currently had 53 recipients. Another recipient of an AED from Heartsmart included Charles Flanagan Highschool.
The Safe Kids Sports clinic is sponsored by BAND-AID®, Depuy Synthes, Heartsamert.com, Joe DiMaggio Children's Hospital Department of Orthopedic Surgery's U18 Sports Medicine Program, Safe Kids Broward and Charles W, Flanagan High School.
About Safe Kids Worldwide
Safe Kids Worldwide is a global nonprofit dedicated to protecting kids from preventable injuries, the number one cause of death to children in the United States. Throughout the world, almost one million children die of an injury each year, and almost every one of these tragedies is preventable. Safe Kids works with an extensive network of more than 600 coalitions in the United States and in 27 countries to reduce traffic injuries, drownings, falls, burns, poisonings and more. Since 1988, Safe Kids has helped reduce the U.S. childhood death rate from unintentional injury by 55 percent. Join our effort at safekids.org.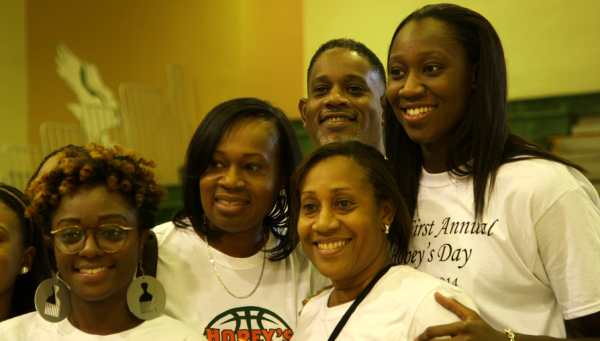 About Heartsmart
Heartsmart is proud to be a leading provider of Automated External Defibrillators, also referred to as AED or AEDs. HeartSmart.com offers emergency medical devices by industry leading AED manufacturers. Heartsmart's company's reputation is based on providing affordable and reliable emergency medical products at reduced costs to the consumer. HeartSmart.com supplies hospitals, fire and police, corporations, airports, churches, schools, local, state and federal agencies and home users.